Take you to analyze the professional knowledge of down jacket
Compared with cotton-padded jacket, down jacket is more popular in winter. Down jacket is the leading role in winter. Fashion trends fall to down jacket, so more people like it, and more and more businesses customize down jacket. In the down jacket store we see the finished down jacket, so we must want to know about the relevant knowledge of down jacket.
First of all, the structural characteristics of down jacket, do you know? Down jacket factory tells you that down jacket has the characteristics of light, soft and warm. The total weight of a down jacket made of nylon silk is between 500 and 1000 grams, which is 1/6 to 1/2 of the weight of other warm clothes. Because down soft, used as clothing floss, comfortable to wear. Eiderdown is not prone to fiber hardening; The fabric is made of high density coated fabric, which can keep more air inside the clothes, so it has good thermal performance.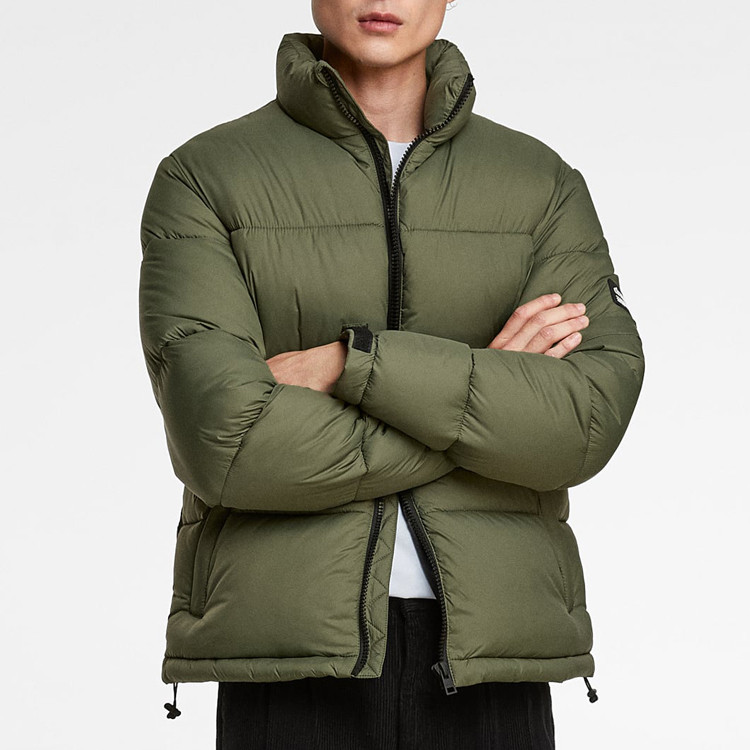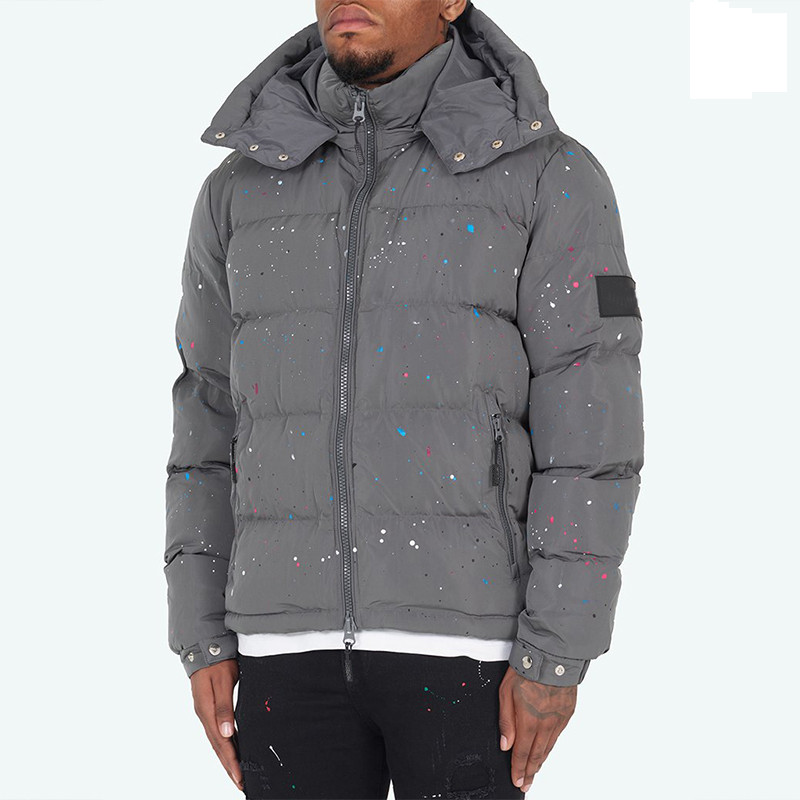 Speaking of plush, it's time to share padding for your down jacket. Whether down jacket or padded jacket padding, in fact, is basically the same. Filling can be divided into cotton and down filling,cotton fil including PP cotton, silk cotton (spray rubber cotton, soft cotton), down cotton, pearl cotton, etc.; Stuffed down including down, duck down, goose down, etc.; In particular, it is important to know that the filling degree of down is divided into 550, 600, 650, 700, 750, 800, 850, 900, which is the higher the number, the higher the level; Duck down and gray duck down and white duck down.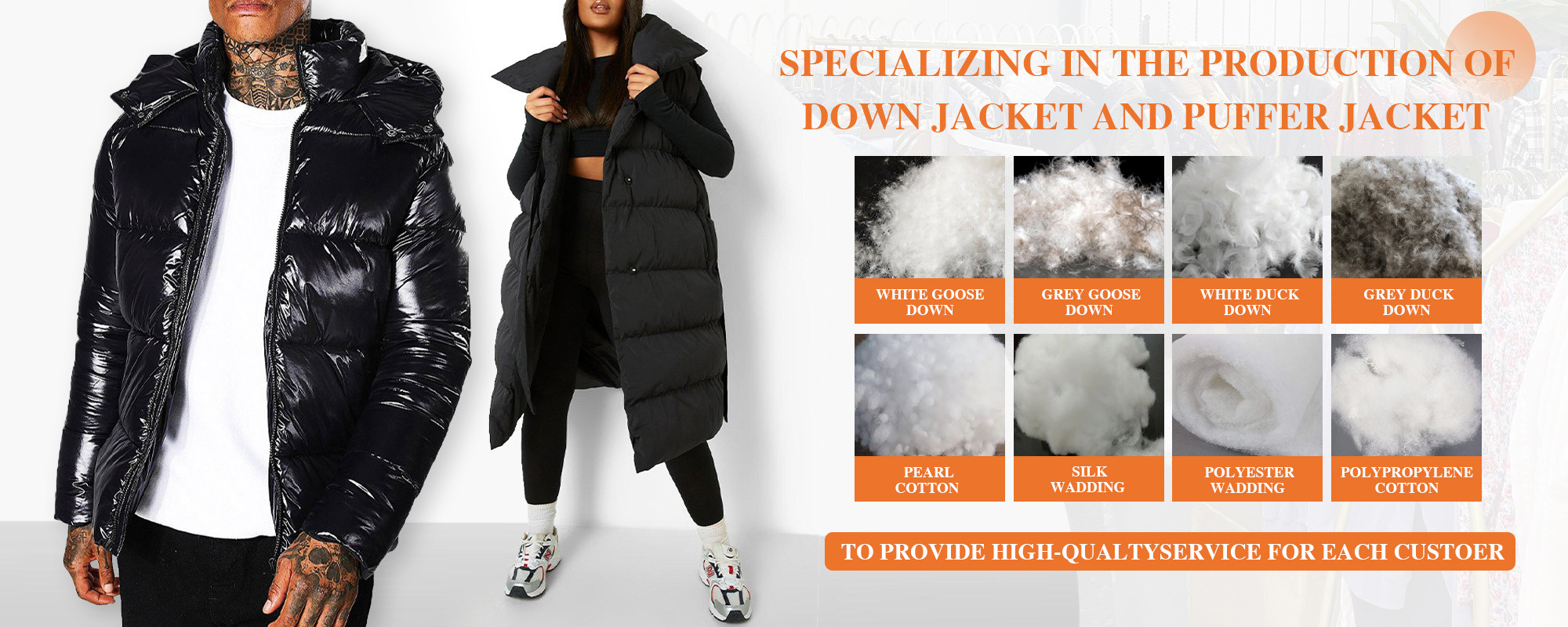 More important is goose down, goose down has small goose down and large goose down, and the price is the most expensive, quality is also belong to the high quality. When it comes to goose down, the most representative is the north face down jacket. Of all the north Face products, only the highest quality goose down is used, and the North Face down jacket is tested for bulk, moisture resistance and the ability to bend back after compression in each lot at three production stages.
The filling force of goose down is an indicator of two important characteristics: warmth and compression, both of which are key to keeping warm and providing comfort. North Face down jacket products feature unique, high-fill goose down insulation ranging from 550-900, representing the highest quality goose down available on the market.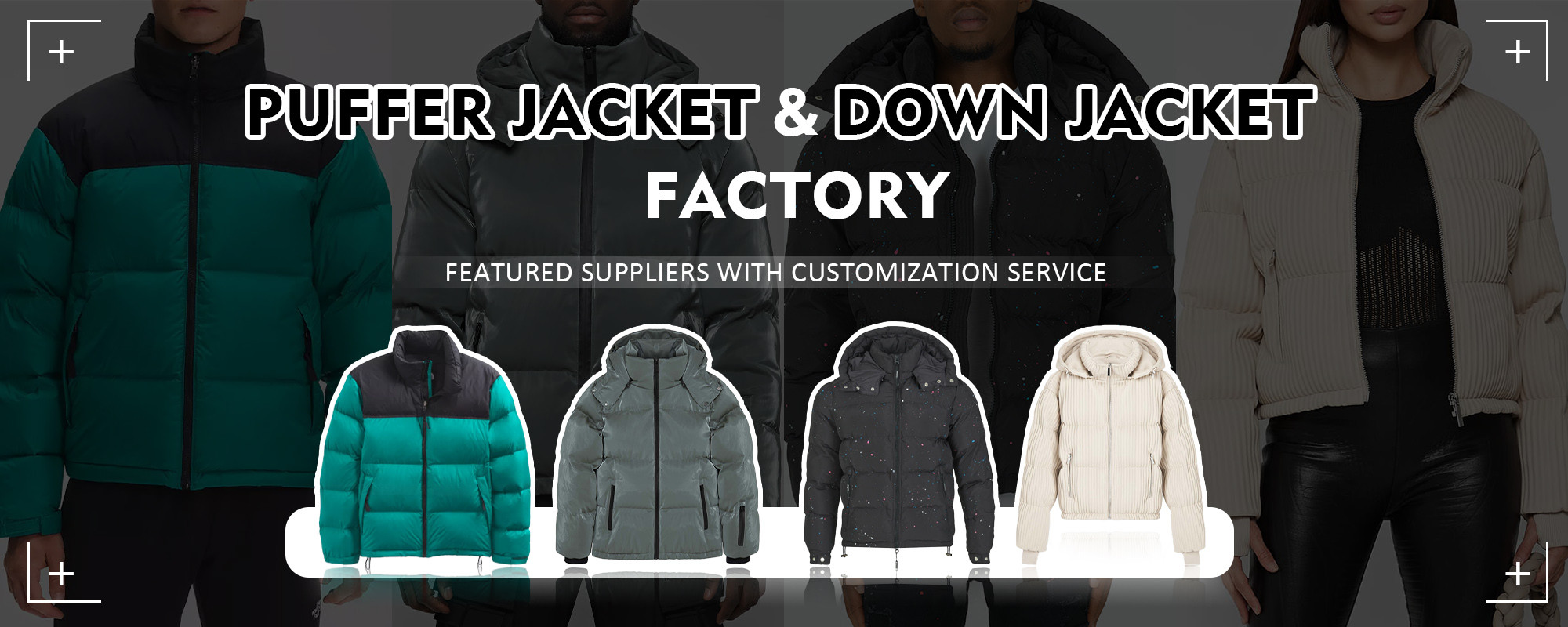 Dongmumu garment was founded in 2009, has more than 13 years of design, development and production experience in the European and American fashion market professional custom jacket manufacturers, our main products include jackets, down jackets, coats and other customized series, as well as can do similar north down jackets and other large brands of a series of design custom clothing styles; We aim at OEM solutions, strategic and business procurement solutions and services that are manufactured for products within budget. And we integrate advanced technology into our processes to ensure that we have a modern production process and first-class quality control system, all supported by a strong commercial team, and can complete mass production in a short time.