Autumn and winter men's jacket popular colors in 2023-2024
Autumn and winter men's jacket popular colors in 2023-2024

Coat is the key item qiu dong season, this paper extracted by the latest autumn and winter the colors of the most prospective representative brand, elements, combined with the current trends in list of 9 key on behalf of the color, and its use in fabrics, craft and design mode, bring 2023/2024 autumn and winter coat design more clear and dominant color selection.

No.1 oatmeal khaki
Low saturation oatmeal khaki is the middle zone between gray and khaki, is an important color for autumn and winter to show a gentleman's elegance, soft temperament. Suit OF DEPARTMENT OF THE SAME COLOR IS THE MAIN USE TECHNIQUE OF AUTUMN AND WINTER, CAN BE BUILT INSIDE THROUGH LIGHT COLOR TO REFLECT COLLOCATION LEVEL FEELING. Suits and overcoats are the key items used in this color. Light colored velvet jackets are essential warm items in autumn and winter, and jacket cotton jackets can be used as outdoor youthful silhouette design.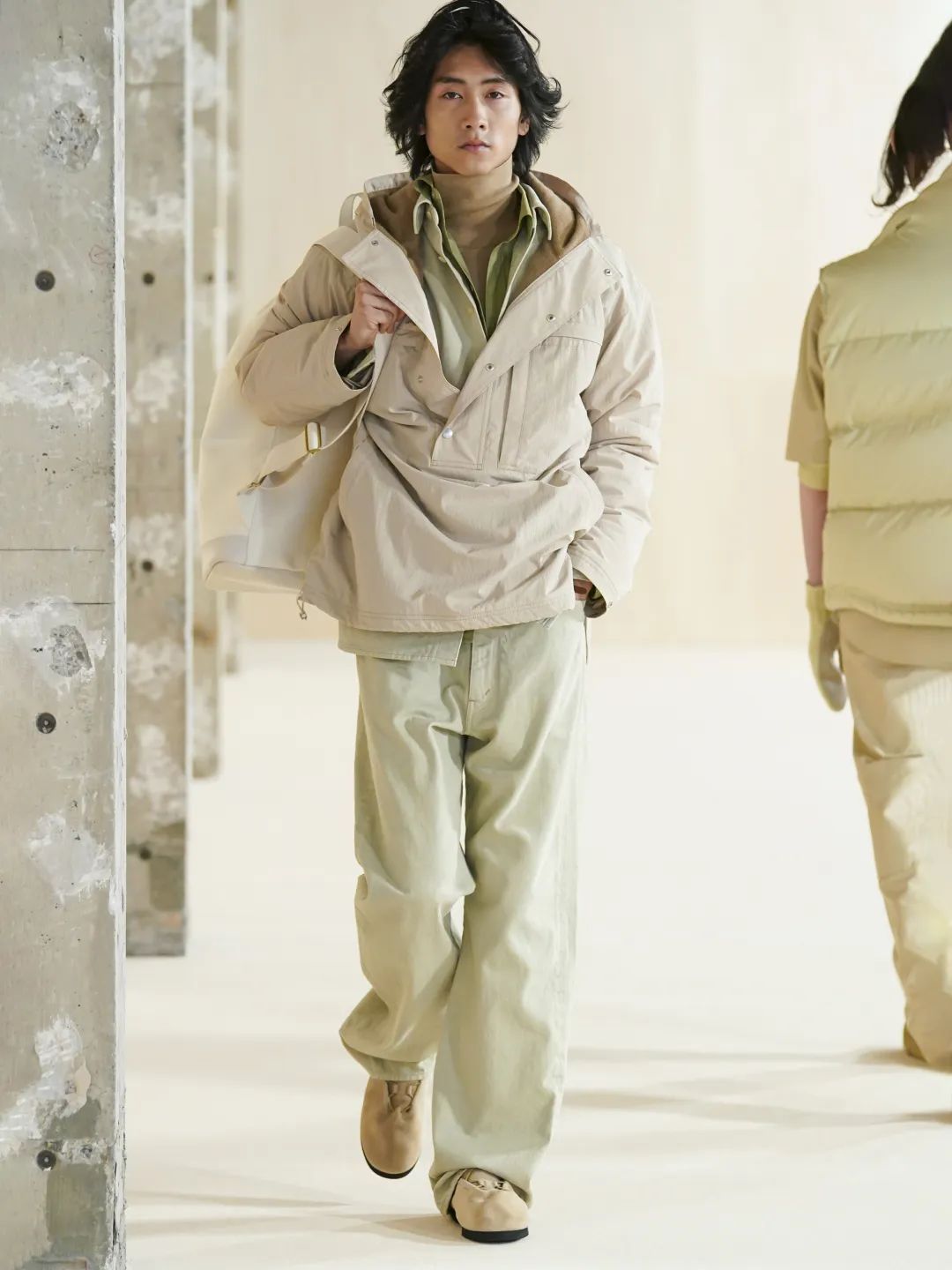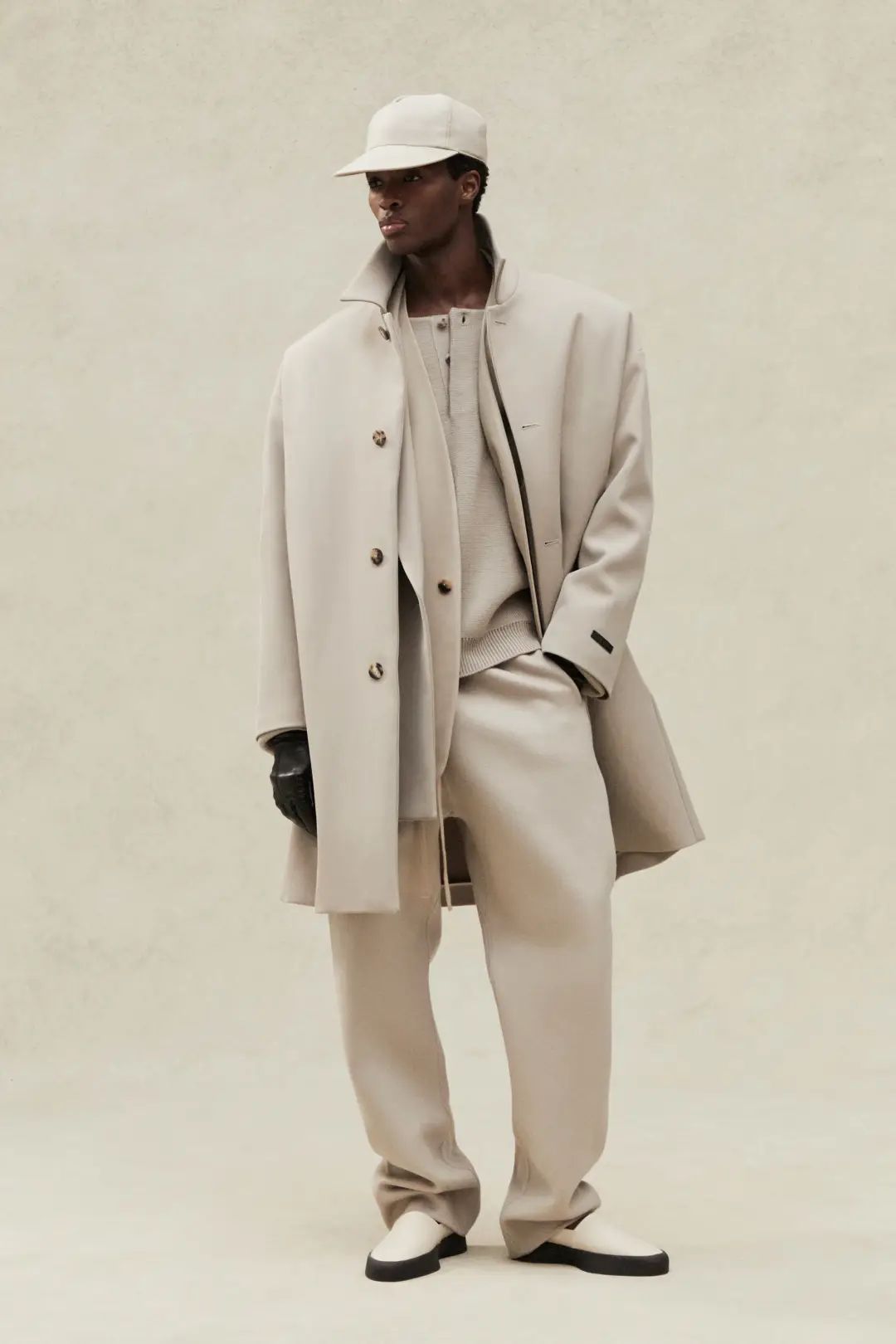 No.2 Avocado Green

Avocado awakens the impression of outdoor dress with a new vision. The more gray tone shapes the fashion wear of men's dress in the scene transformation, Outlines the rough and open-minded sense of outdoor style, and conveys the yearning for exploration of natural curiosity. In the daily dress is the key practical tone, can be used as a trench coat and suit jacket color. With warm red orange hue collocation, create a rich sense of visual hierarchy.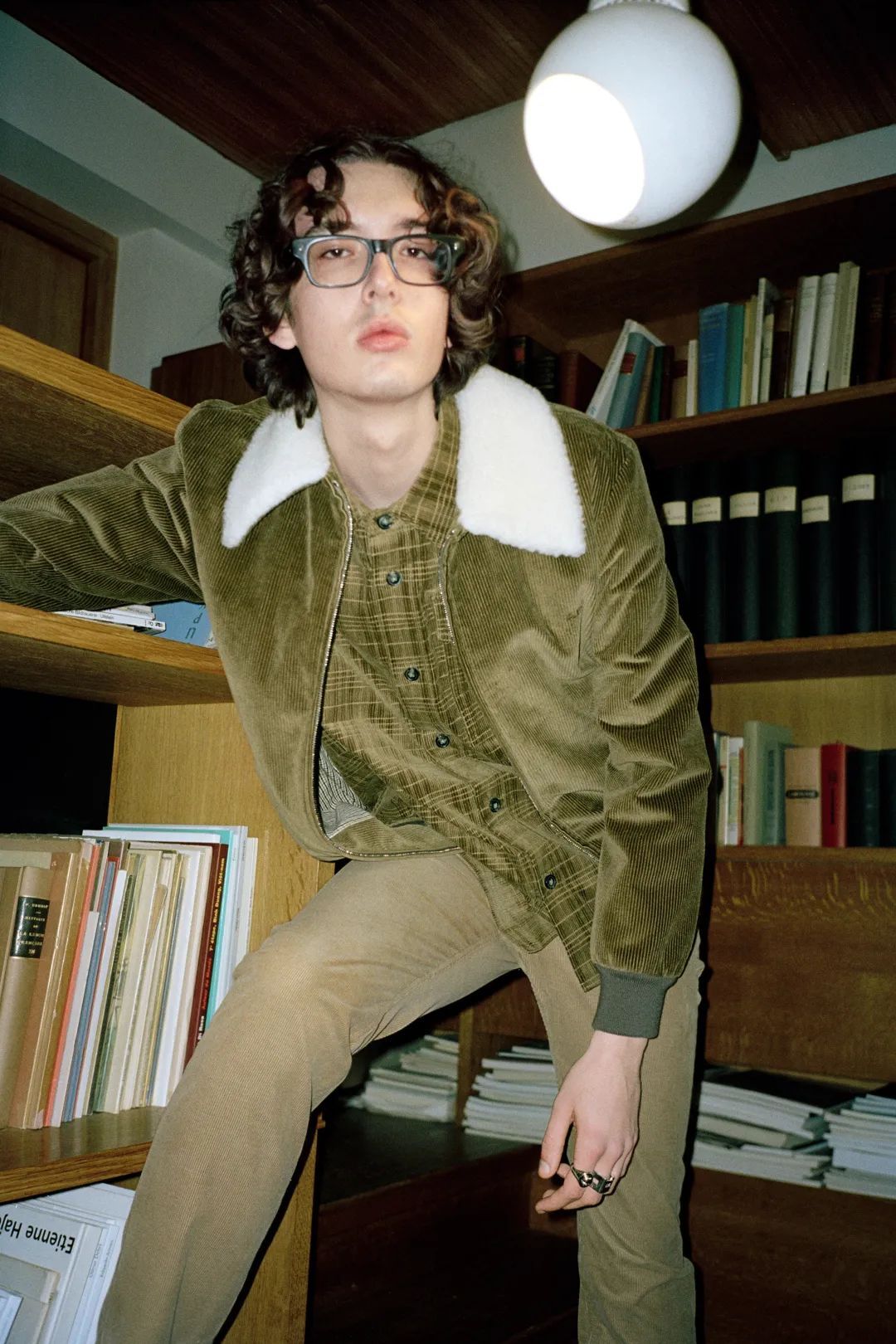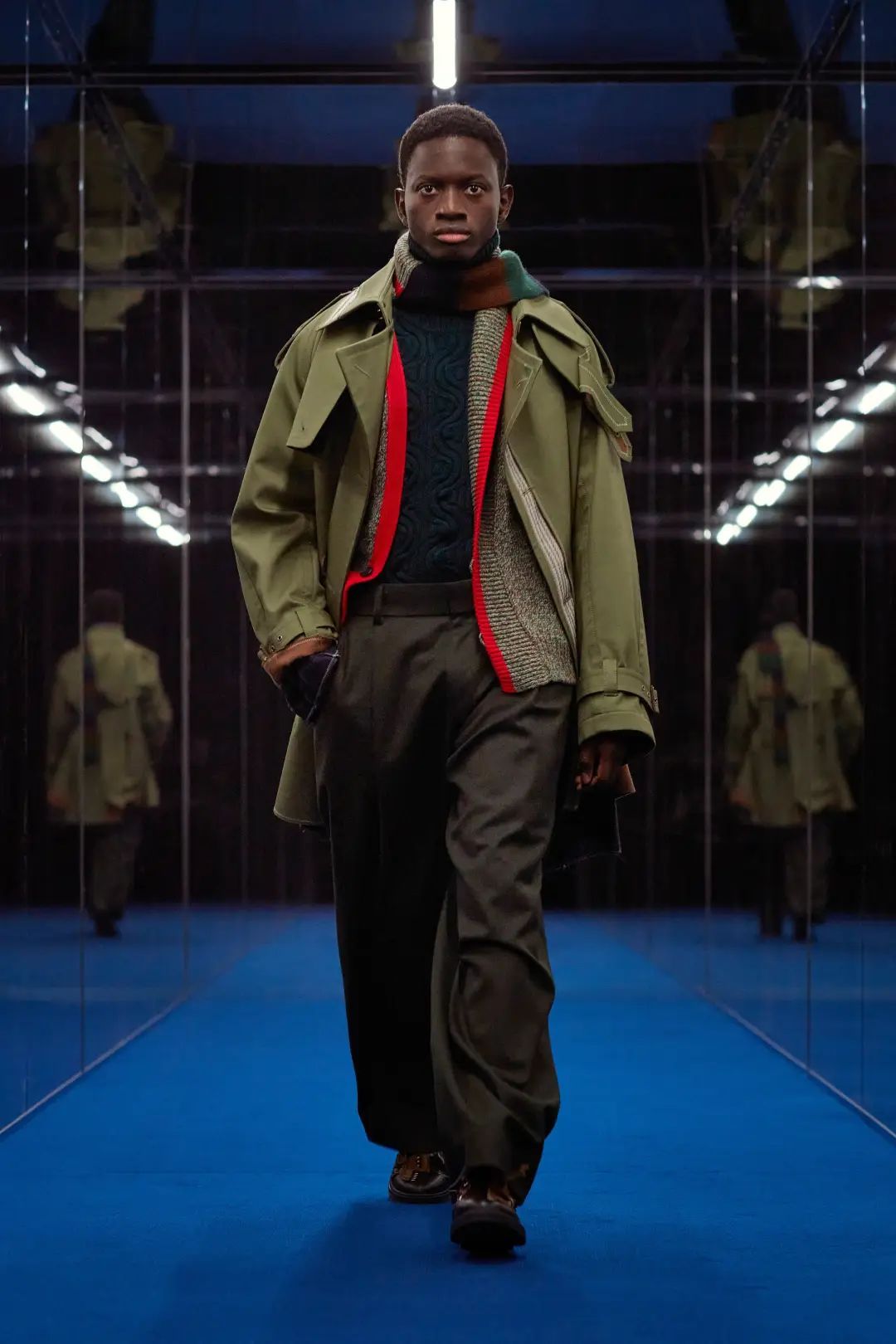 NO.3 Gray

Classic gray tone, exquisite tailoring technology and fashion combination, continue the style of men's aesthetics, while shaping a tough temperament, highlighting the sense of line neutral color can be used in all kinds of men's styles. Business style shows the stable characteristics of men, can be rich in design details through geometric dark lines, inner and inner color collision, the same color is also the key to wear and build; Fashion style can be displayed by color matching to show the street style temperament.

No.4 Knight red

Warm and retro knight red is the bright color of autumn and winter, retro sports suits show street energy to wear, matte leather coats show sharp men's clothes, and black matching color big profile leather coat more low-key, black and red check jacket also shows the practicality of knight red.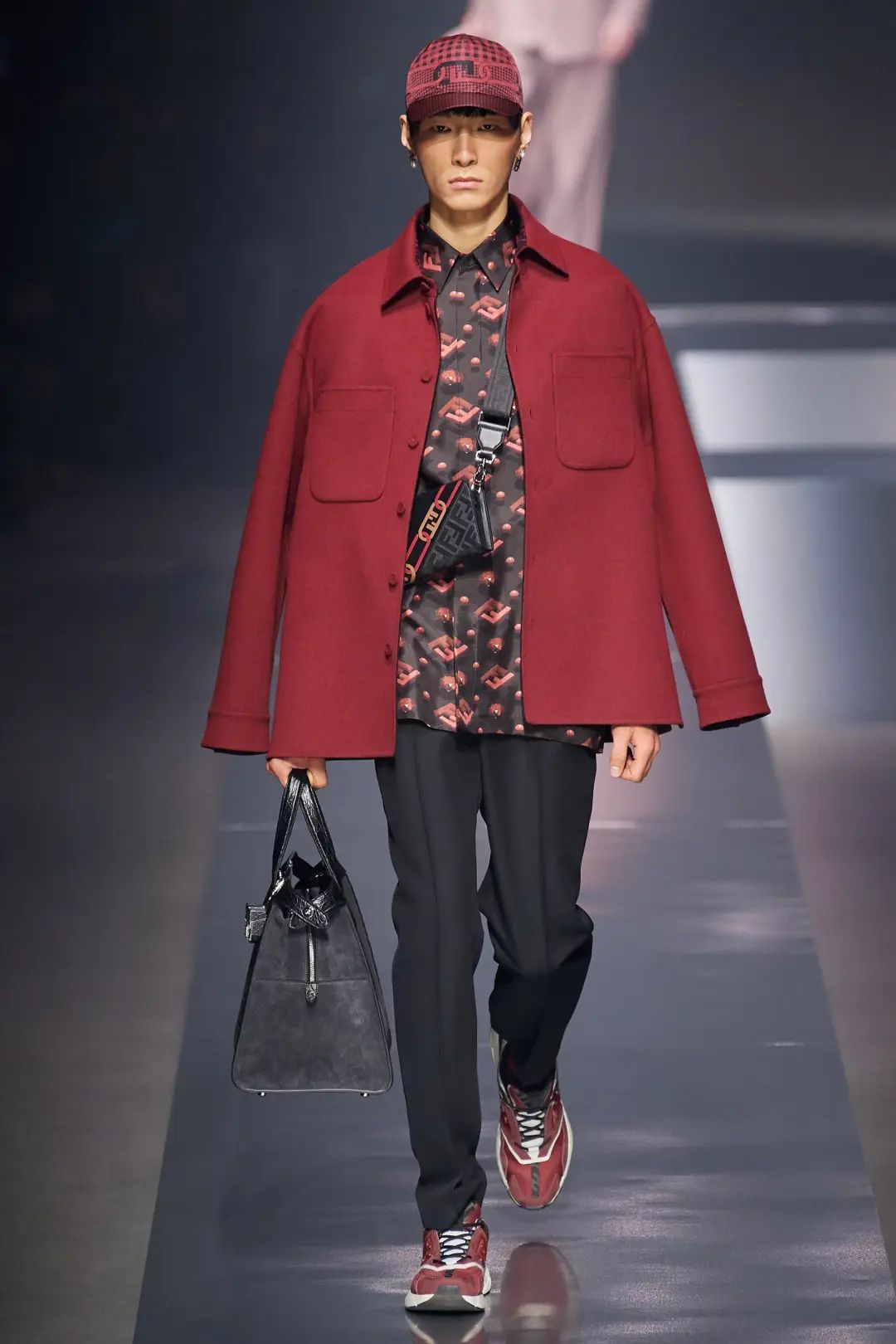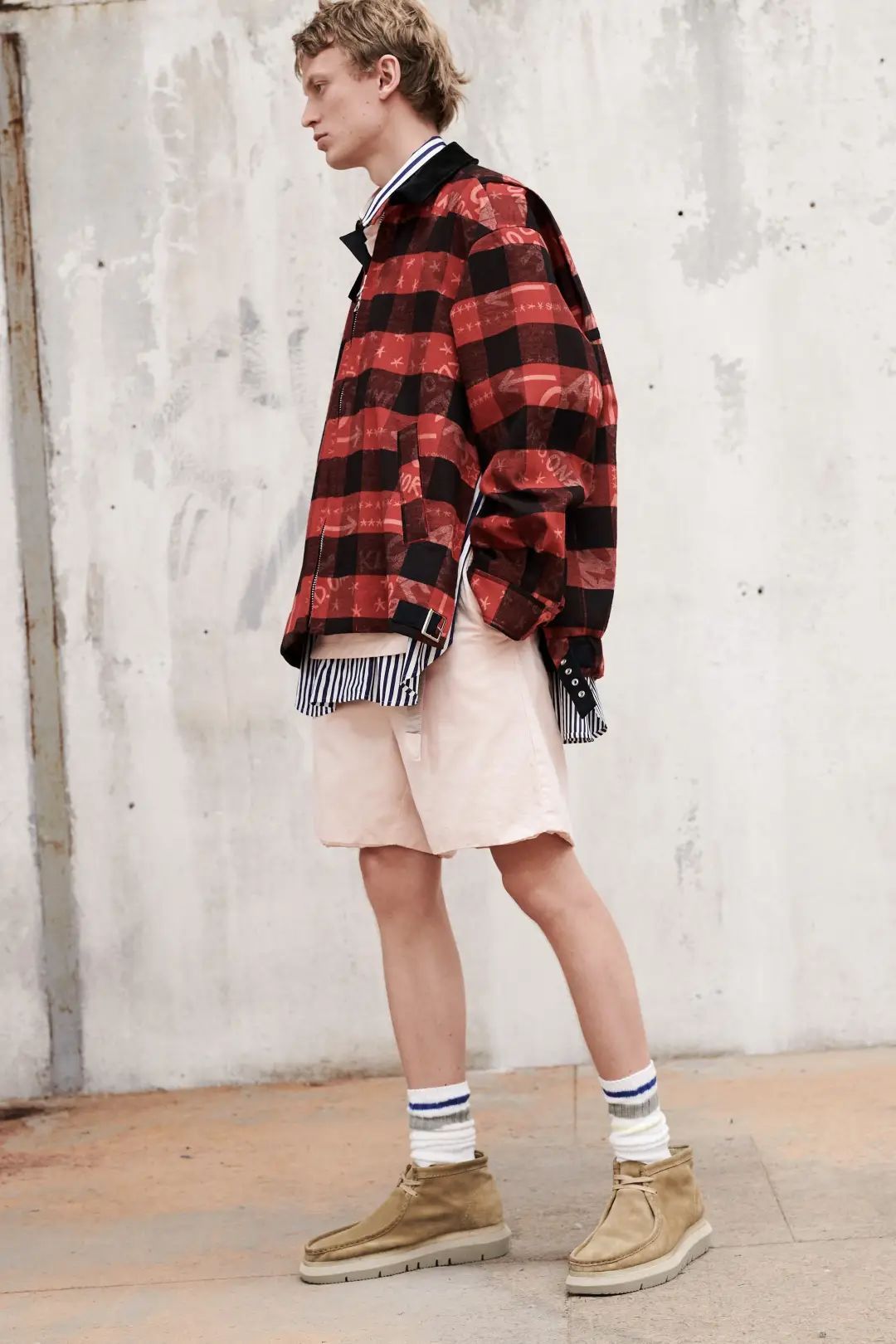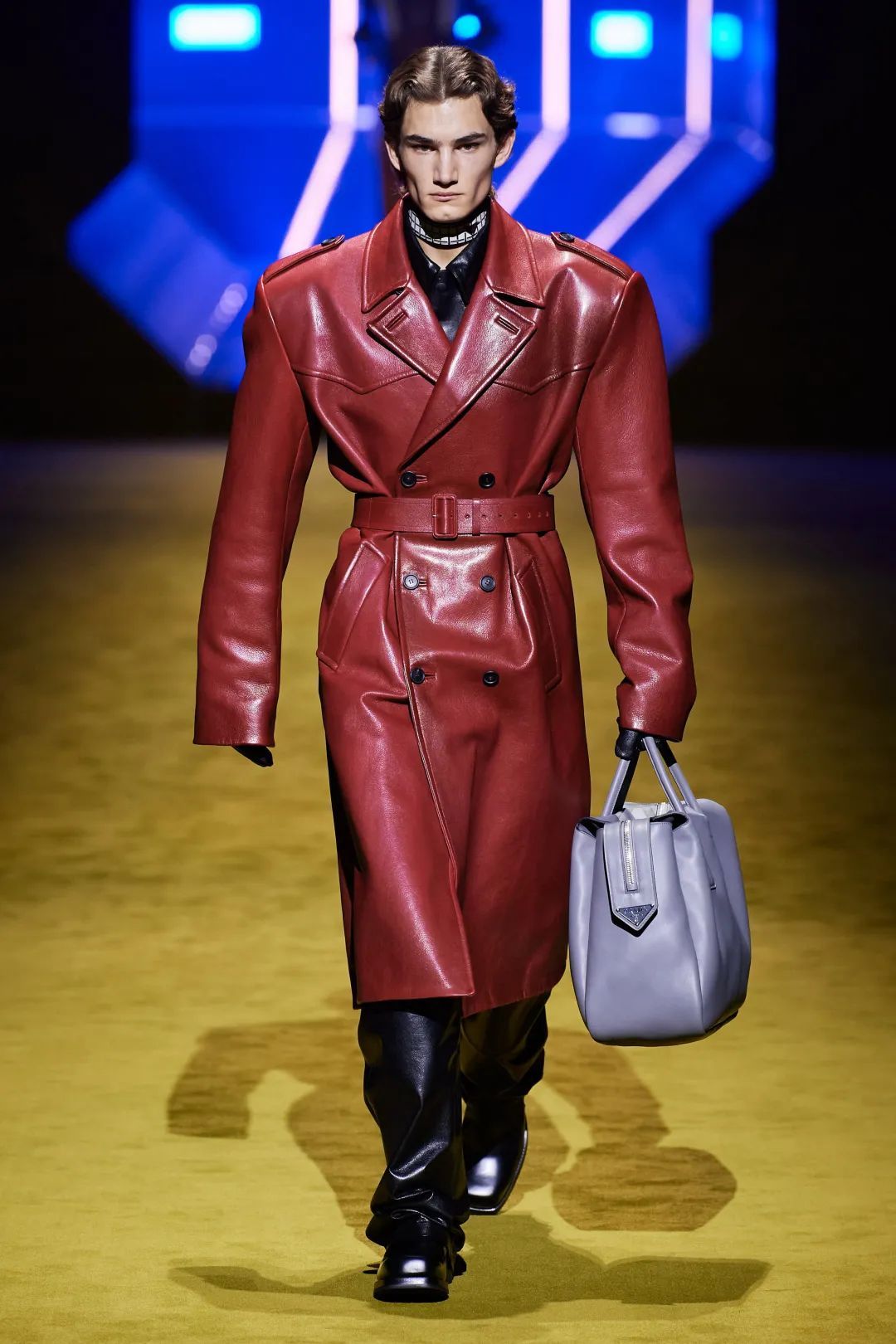 No.5 Purple

Mysterious, noble and sci-fi release purple tone brings the special colors of autumn and winter. Autumn and winter release purple show pieces mainly show loose Oversize and inclusive sense, color collocation is mostly a large area of purple and black and white, and then embellish bright color hue, convey personality pioneer atmosphere, applied to the color design of baseball uniform is particularly brilliant.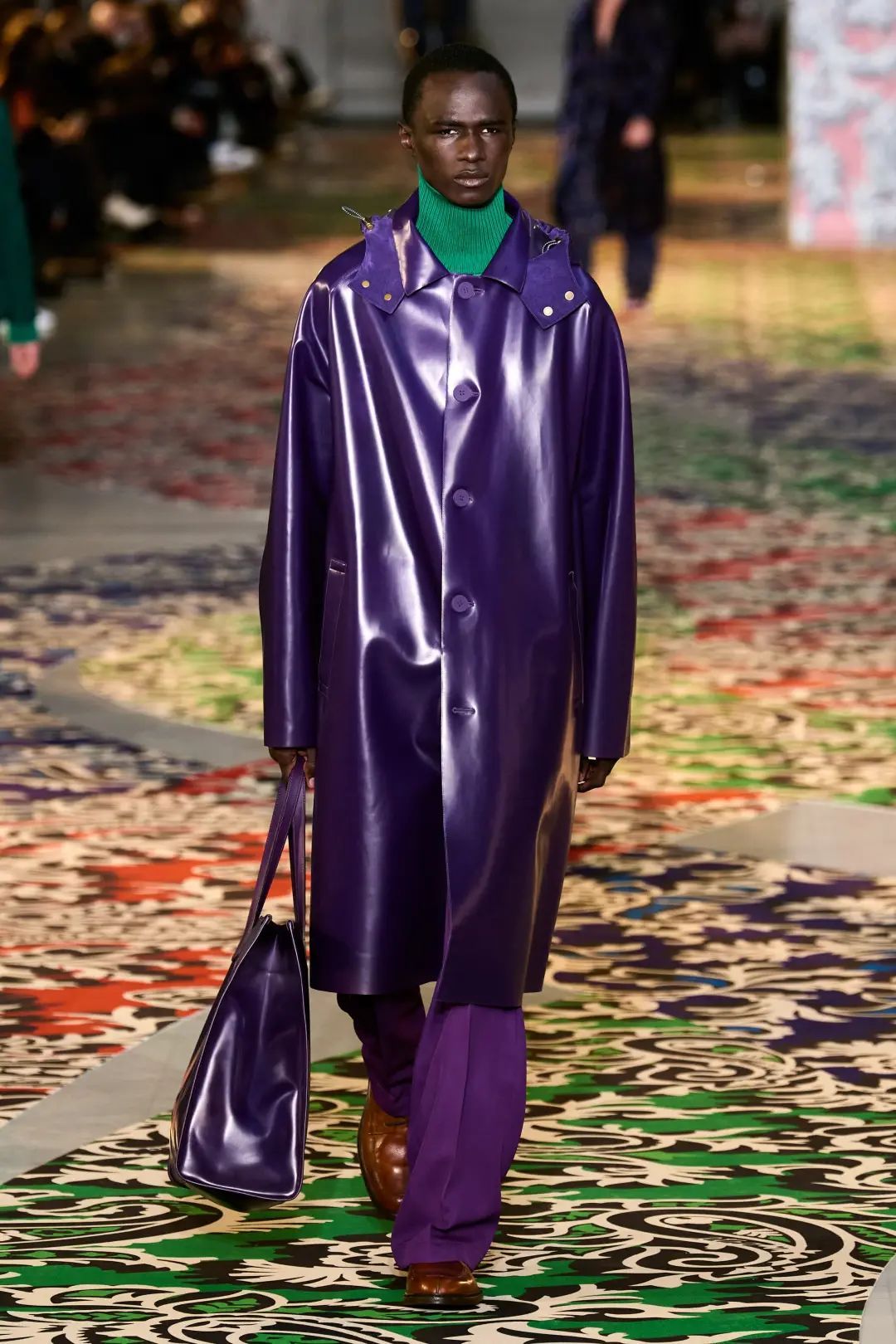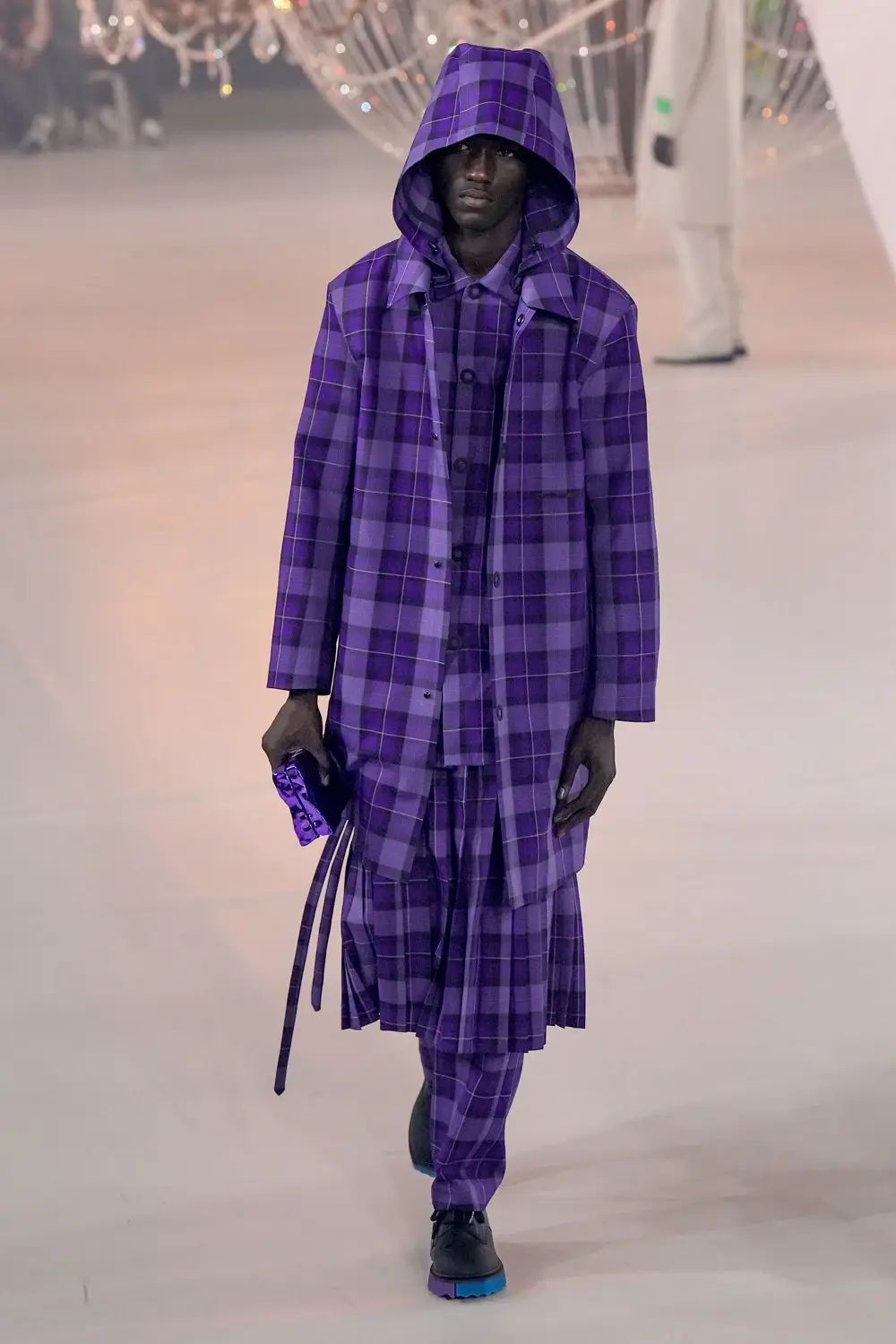 No.6 Blue Mosaic

The Mosaic blue that having pure and fresh experience, hold CONCURRENTLY retro WAYS AND feel of science and technology. Through the pattern fusion of color combination technique or geometric lattice, the fabric texture and style richness are enriched, making the Mosaic blue walk between the urban fashion, bringing visual comfort. Through the highly expressive detail design, foil the atmosphere of color jump off, and release the purple match is particularly attractive.