Men's jackets play an important role in brand sales. With the trend of no boundaries, practicality and functionality have become a hot topic of recent attention. Deconstructed functional varsity jackets, lightweight protective varsity jackets and other single products have gradually appeared in the public view.

Deconstructed function jacket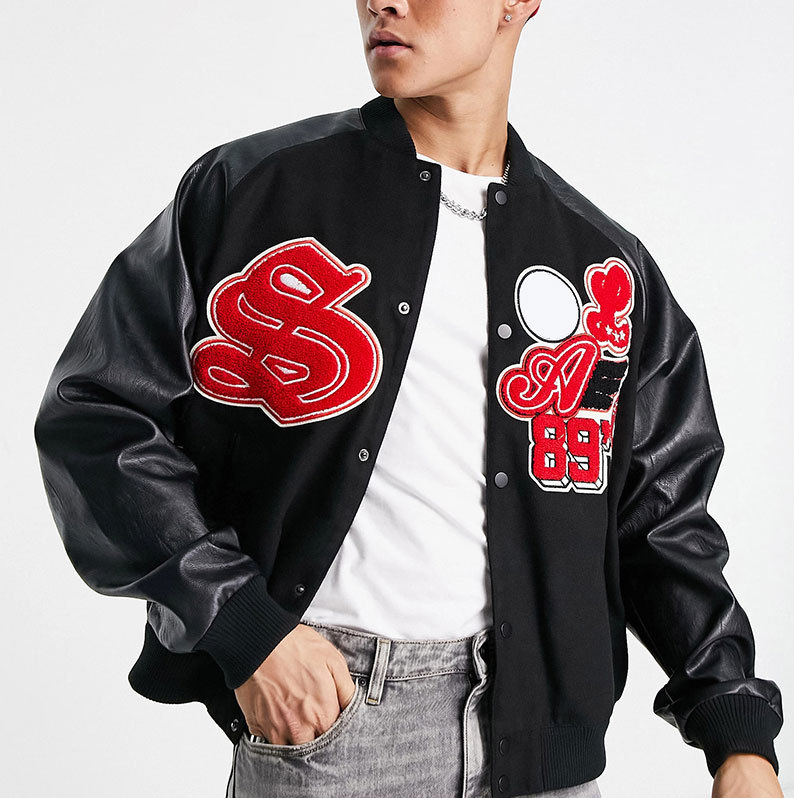 TheThe boundary trend leads to the need for practicality in the side seam, sleeve, etc.
Adding zippers and adding vents or detachable functions can not only increase the fashion degree, but also meet consumers' demand for comfort when wearing multiple scenes. This year, the detail of zipper was added to the side of the garment to enhance the human experience.In addition, the stitching of different materials and other details make the clothing more layered.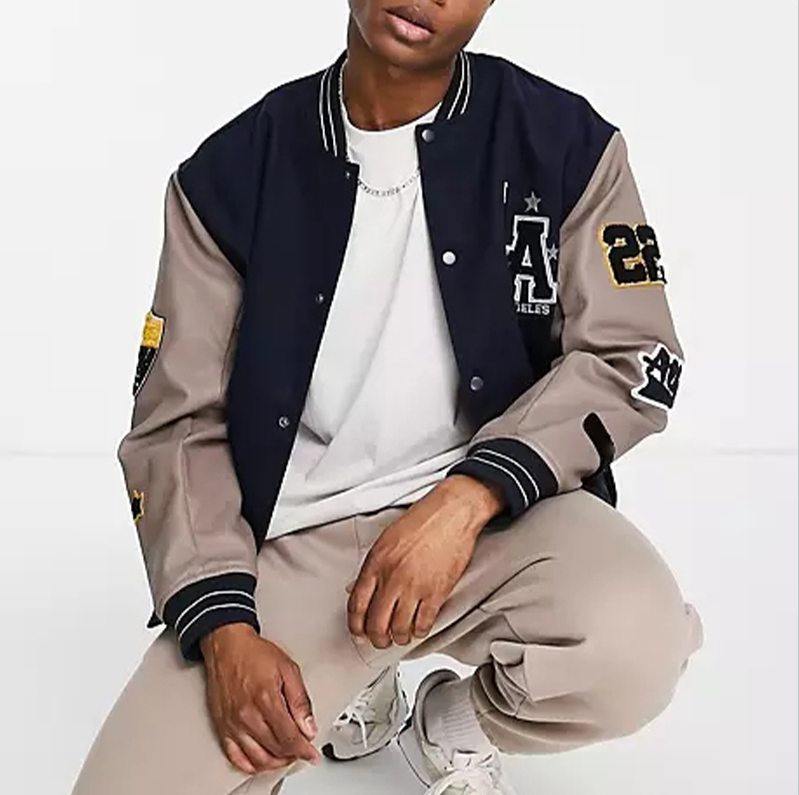 Baseball attire is an important part of street culture, and the rise of retro and preppy trends has brought the baseball jacket back into the picture. Add embroidery, towel embroidery, cloth embroidery and other techniques to increase the delicacy of the style. With brands like Burberry and GUCCI leading the way, the topic of vintage baseball jackets will continue to grow.
Loose fitting blazer jacket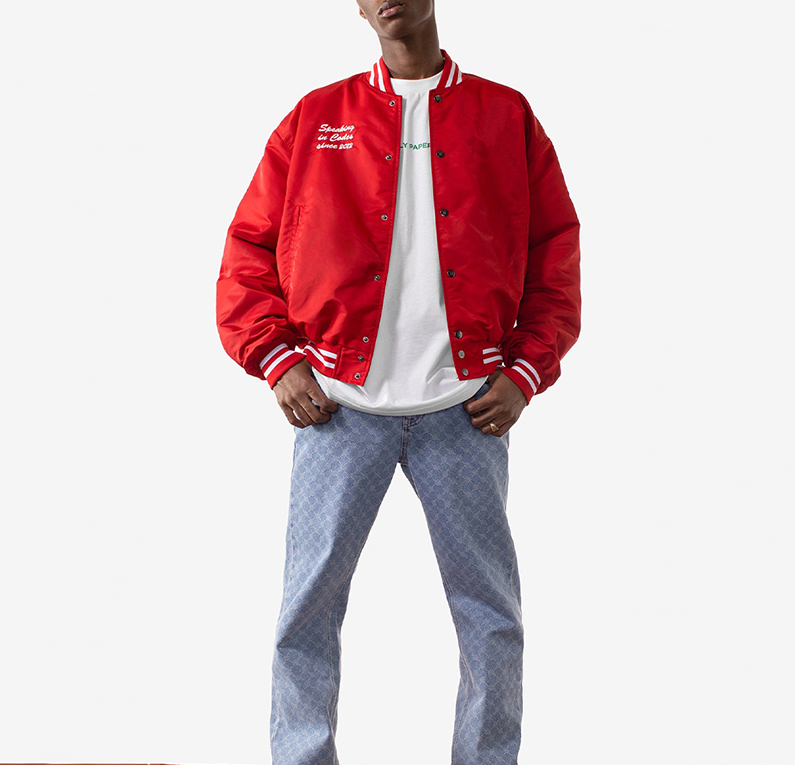 As functionality and utility become more and more important in everyday life, increasing detail and structure gives the jacket a new lease of life. The color also becomes strong and bright in the shape of the jacket, with local embellishments striking bright colors or details, so that the whole is more active, in the future more sports and micro-tide style development trend.

DMM Sportswear is a professional manufacturer of jackets, mainly producing down jackets, baseball jackets, bomber jackets, oversized jackets, our main market for Europe and the United States market, and we are constantly expanding the sales market, welcome to inquiry at any time, win-win cooperation.